Dr. Elina (Valentina) Nikolenco, Dermatologist - Venereologist - Cosmetologist
Dermatologist - Venereologist - Cosmetologist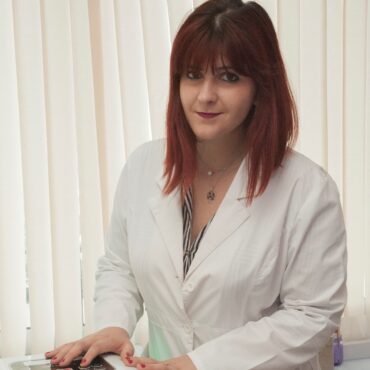 Venereologist – Cosmetologist, who received her medical degree and her Dermatology training at Moscow's Medical Academy. She is involved with diagnosis and treatment of many chronic diseases, using special non-medicament methods. She has attended specialized courses for anti-ageing and numerous conferences around the world, and she is very experienced with anti-ageing techniques, treating the ageing process from outside as well as inside the body.
From 2008 until 2012 she was working as a Medical doctor at the Dermatology and Venereology department of I.M. Sechenov First Moscow State Medical University (MSMU).  Since 2012 she works as a Dermatologist and she manages the Dermatology department of Institute of Medical Rehabilitation in Nicosia, Cyprus.
In her practice, Doctor Elina tries to offer treatments for all dermatology medical cases and create different plan for each individual person in need.  The goal of her clinic is combination treatments for a more natural, less discomfort and better result.
The clinic of Doctor Elina Nikolenco offers the following services :
–  Skin Diagnostics; Cryotherapy; Electrocautery; Mole Assesment; STD Diagnosis & Treatments; Chronic Diseases Treatment; Fungal nail infection (Onychomycosis); Plasma energy laser for Blepharoplasty.
-OxyGeneo; HIFU (High Intensity Focused Ultrasound); Botulinum Toxin(Botox, Dysport); Intradermal fillers; Skin Boosters; Carboxytherapy; Mesotherapy; PRP (Platelet – Rich – Plasma ); Bio Face Lift and others.
-AQUALYX Fat Loss Injectable Therapy; ALIDYA Injectable Mesotherapy for Cellulite; Carboxytherapy; Subcutaneous Ozone Therapy for fat loss and cellulite; Mesotherapy; Cryolipolysis; ShockWave Therapy; Wellashape; Pressotherapy and others
Contact Information
13-15 Digeni Akrita, 1055, Nicosia, Cyrpus
22348333
99544114